Welcome to the lesson on choosing your WordPress theme. In this lesson, I'll give advice for choosing your WordPress theme.

A WordPress theme is a collection of files that come together to create the visual appearance of your blog. When it comes to picking your theme, the sky's the limit. There are thousands of WordPress themes to choose from.

---
---
Part 1: Things to Consider
When browsing through themes, you may come across themes that have an overload of features. ThemeForest is actually known for this. These feature-heavy themes are often referred to as being "bloated." When shopping for your theme, keep in mind that more doesn't always mean better. Bloated themes can slow down your blog and make maintenance a pain.
I recommend choosing a theme that is attractive, clean, and includes only what you need in terms of built-in features.
Here are some theme features you may be interested in:
Mobile responsive

Ability to upload your own logo

Built-in about me widget

Subscription widgets for your email signup forms

Option for full or excerpt posts

Footer widgets

Multiple layout options

Color and font customization options

Woocommerce compatibility (if opening a shop)

Also, make sure you buy your theme from a company that provides excellent documentation and offers free email support.

---
---
Part 2: Choosing Your Theme

2.1. Free Themes

If you're not ready to invest in a premium WordPress theme, there are a few things to keep in mind when using free themes.

Most free themes do not include support

Most free themes are not updated regularly

Free themes have a higher chance of being poorly coded

For the reasons listed above, if it's in your budget, I recommend investing in a premium theme.

If you would still like to start off with something free, there are plenty of free themes available to you in the WordPress Theme Directory. You can browse these themes directly from your dashboard by going to Appearance > Themes > Add New.

Some of my favorite themes in the directory are:

You can also download the premium version of my bestselling WordPress theme "Enamored." This theme is perfect for new bloggers due to how easy it is to set up and maintain. You can access the theme in the Course Bonuses module.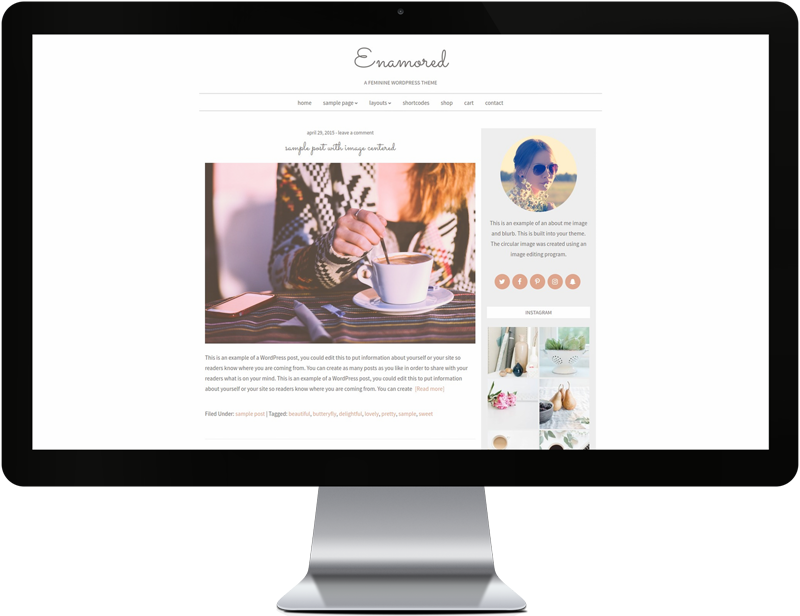 2.2. Premium WordPress Themes
With so many theme options available, purchasing a premium WordPress theme can feel overwhelming; however, it doesn't have to be if you know where to look. Theme shops I recommend checking out are: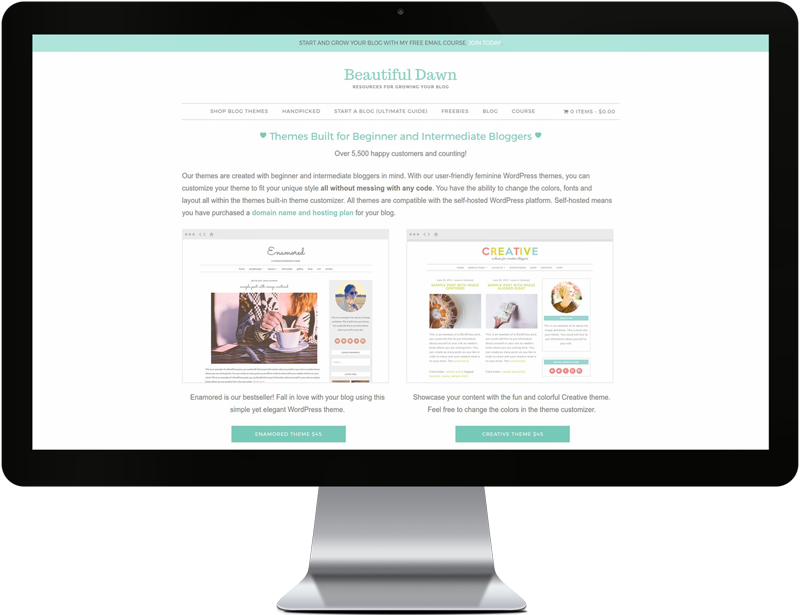 Beautiful Dawn Designs is my theme shop. Each theme was created with beginner and intermediate bloggers in mind. With my user-friendly WordPress themes, you can customize your theme to fit your unique style without touching any code.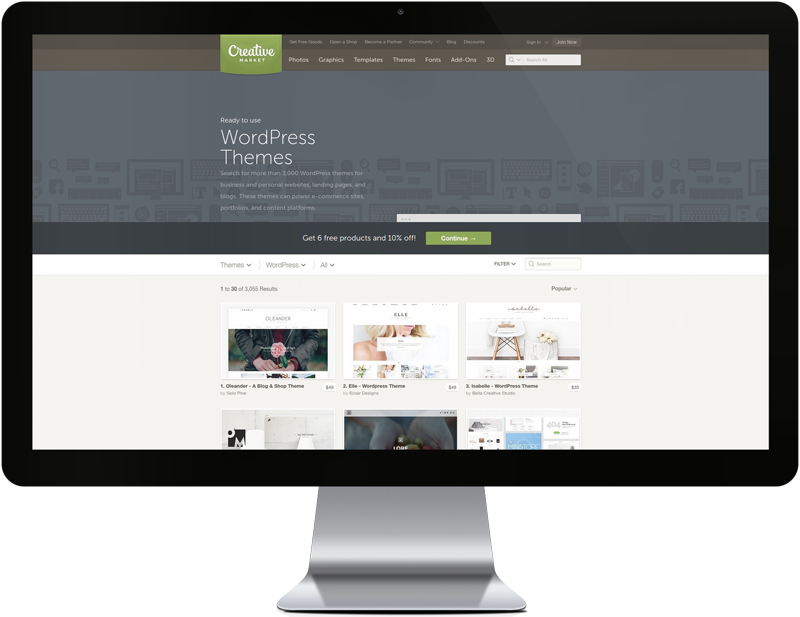 If you're looking for a large collection of themes to browse, I recommend checking out Creative Market. Creative Market has a collection of over 2,000 themes from different theme creators. You're bound to find something you like on Creative Market.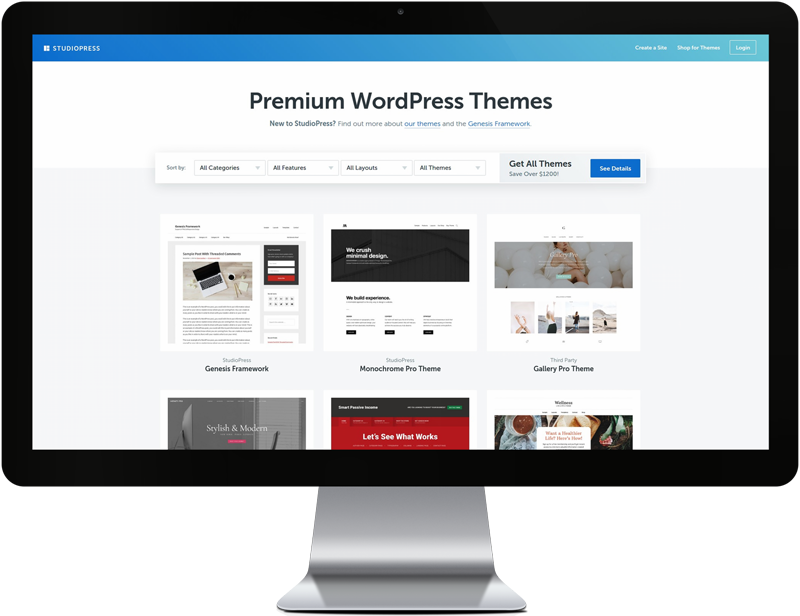 Genesis Child Themes by StudioPress
A child theme is a theme that inherits its functionality from another WordPress theme, called the parent theme. In this case, the parent theme is called the "Genesis Framework" by StudioPress.

For a Genesis child theme to work, you must also own a copy of the Genesis Framework. StudioPress offers a collection of attractive, flexible, and powerful child themes. You can purchase their themes individually, or you can buy their Pro Plus Package to receive access to all of their child themes.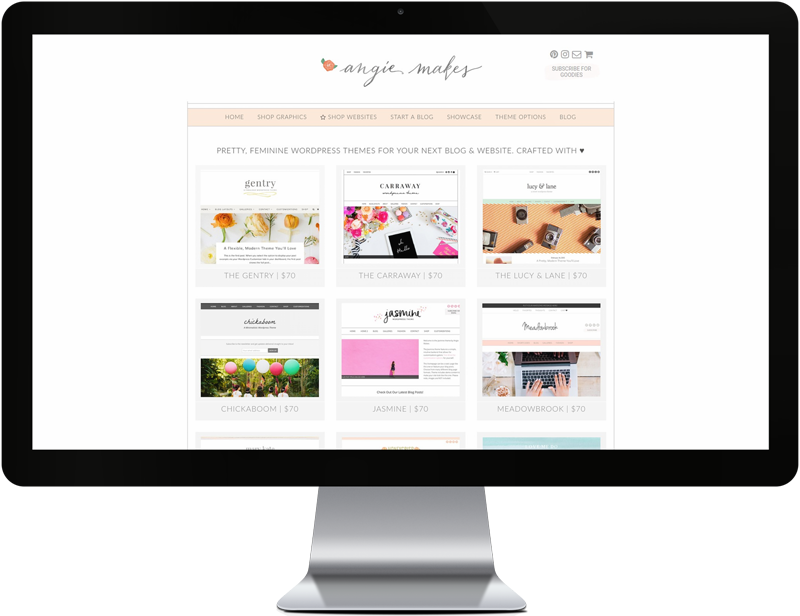 Angie Makes offers a collection of unique feminine WordPress themes. Their themes are highly customizable and allow you to make changes to the themes appearance without touching any code.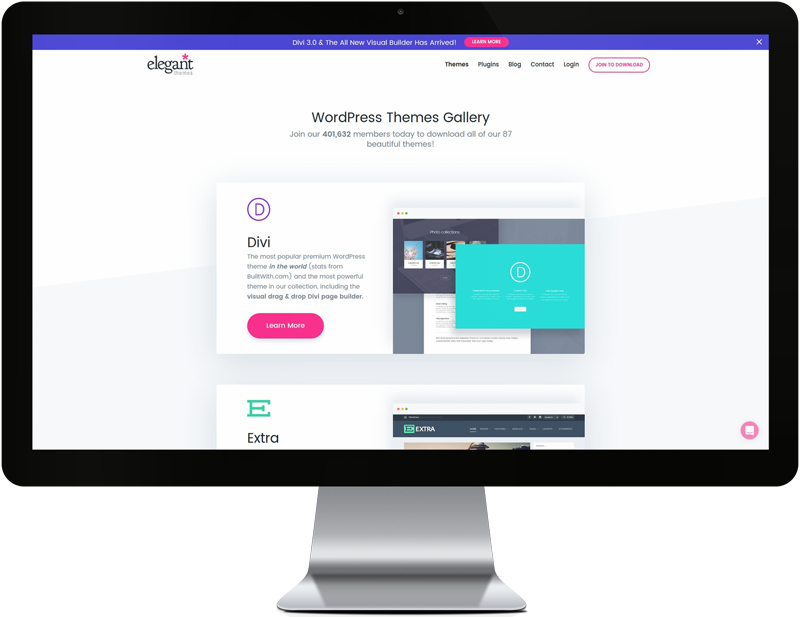 Elegant Themes are known for their drag and drop Divi theme. With Divi, each element of the theme is fully customizable. You can change the fonts, colors, sizing and spacing of your theme without messing with any code. My word of caution when using a drag and drop theme is to be aware that if you ever change themes in the future, you will lose all of your customizations.

Other Great Places to Find Themes:

---
---

In Conclusion:
WordPress themes will create the visual appeal of your blog. When picking your theme, chose a theme that you find attractive, and includes the built-in features you need for your blog.